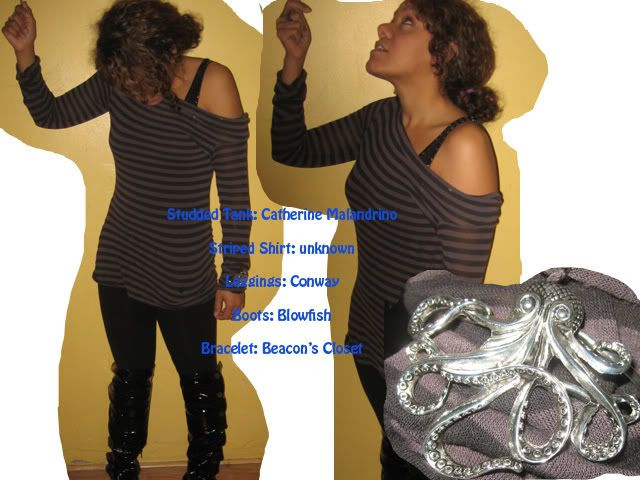 I can't shake the black and gray.
At every chance I get I am picking up pieces with bright colors and floral patterns but I still can't shake the want to just throw on my black leggings with a long striped shirt or just something black.
This week I will start my winter closet clean out – For 2 reasons. To prepare for the upcoming warmer temperatures ( I am keeping my fingers crossed) and because next weekend my roommate is moving out of our apartment and I am moving into his larger room.
This also means I will begin to pull out more of my spring appropriate clothes and start to assess what will get put on Etsy -put on Ebay-given away and taken to Beacon's closet.
Speaking of which I went to sell clothes the other day and used some of my store credit to pick up this awesome octopus bracelet. When I went to get dressed for the IFB party on Monday I realized so much of my necklaces are heavy chains and I decided to pick up a few more feminine pieces to go with the whole feminine look I am going for this spring.
I am so excited to start working on my wish list!