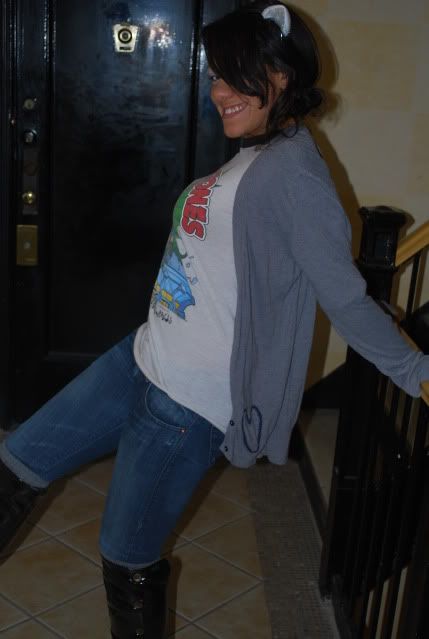 .Shirt:Vintage Rolling Stones(Thrifted).Jeans:Levis(Swapped).Boots:Blowfish(Bought New).Cardigan:Kate Moss for TopShop(Thrifted).
#1:  This is what I wore on Christmas Day when Adam and I went to see Sherlock Holmes and eat Delicious Chinese Food.
#2: These are my little sisters cat ears that I wore for the "photoshoot" only
#3: You better believe it was freezing and I had on my American Apparel hoodie and puffy jacket on over this.
#4: Over the Knee Socks are amazing (These gray ones are from Sock Dreams – who I love 'cause they have free shipping and take Paypal…and no they didn't pay me or send me free socks to say that on here…although I wish they would…)